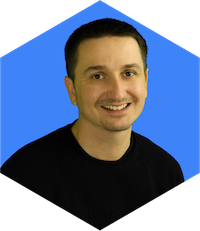 Hey, there! I'm a technologist, indie maker and a consultant. People call me Tom.
As a consultant, I worked with companies big and small. You know... big fish in a small pond and small fish in a big pond. When I'm not fishing, I help businesses to automate day-to-day operations or build their SaaS. I accomplish that by building software tools and integrating APIs. To keep it short, I've...
Architected multiple projects with over a million monthly visitors (vanity metric that tells you I'm legit).
Built many scalable mobile and web applications (lost the count).
Been building and managing solutions on the cloud infrastructure and actual cloud infrastructure itself.
Delivered snappy UI solutions (React.js 'n' all)
Worked remotely most of my career
Moved from Croatia to Northern Ireland, UK (grass is literally greener)
As an indie maker, I love creating products and helping others with theirs.
I'm @TomBiscan on Twitter.
Consulting

Devise Digital — my UK company where I consult companies such as Monzo, IBM and Liberty Mutual.
Product

DeviseOps — Making a product that helps agencies manage their processes and service delivery.
Technology

Golang Testing — where I occasionally write about my favourite programming language Go.